Purveyors of distinct cheeses, fine wines, imported foods and house-made delicacies – sandwiches, salads, platters, and more – served with a passion for great tastes
Regular Hours
Tuesday thru Saturday
10 am – 5:30 pm
Holiday Hours
In addition to our regular hours, please note our holiday schedule:
Sunday, December 17th, 12PM-5PM
Monday, December 18th, 10AM-5:30PM
Sunday, December 24th (Christmas Eve), 11AM-4PM
Monday, December 25th (Christmas Day) CLOSED
Tuesday, December 26th CLOSED
Sunday, December 31st (New Year's Eve)
11AM-3:30PM
January 1st-3rd, CLOSED
We are located at: 29 Walden Street in Concord, MA 01742
GET DIRECTIONS
978-369-5778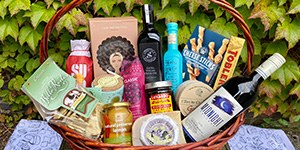 Holiday baskets make the perfect gift!
Cheese & Charcuterie Club
Every month changes with new selections of cheese charcuterie. Available for pick up second Wednesday of every month. Subscriptions available for 3-months, 6-months, and 12-months.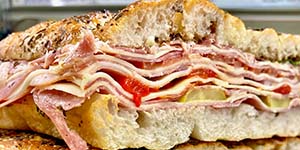 Made to order sandwiches and pre-prepared meals, available daily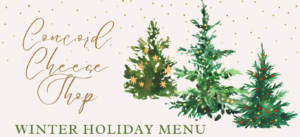 Cheeses
We carry the finest cheeses from around the world and right here in our backyard. At any one time, we will have between 150-200 cheeses, and over 1000 in the course of a year. Our philosophy is to never buy a cheese if you can't taste it first, so there are lots of samples. Don't be in a rush; stop and enjoy the cheese buying experience.
Wine
We select our wines with wine drinkers in mind. From our best selling $5.99 Portuguese red, to fine Bordeaux and Burgundies. Most of our wines are affordable enough to open every day, but also some to treat yourself for special occasions.
Prepared Food
The best food in town, hands down. Let us make you a delicious sandwich, or let our Chef prepare your next meal. Hot lunch specials, including soups and a main course are our specialty.
Gourmet
We have the perfect accompaniments for cheeses, and products no gourmet kitchen should be without. A large selection of olive oils, vinegars, as well as pasta, crackers, cookies, jams and jellies, and chocolates. Our tea selection is unrivaled. We have chocolate from the world over, and will gladly suggest our favorites