29 Walden Street in Concord, MA 01742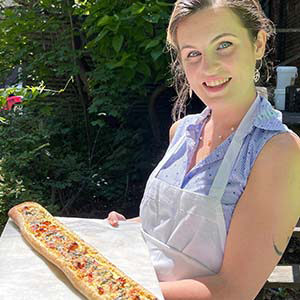 If you haven't tried our house made quiches, well…you need to. Come in and say hello to Meg, our self proclaimed quiche queen. Fresh made every Wednesdays and Fridays. Always a meat and vegetarian option. We also take orders. And yes, we can make gluten free quiches too.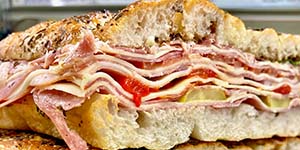 From our lunch and dinner specials, to our custom sandwiches and platters, we're ready to serve you delicious feasts for 1-100 people.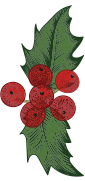 Seasonal Hours
Regular hours PLUS:
Open Sunday, Dec. 18th: 12-5
Open Monday, Dec. 19th: 10-5:30
Closing 3:30 on Dec. 24th & 31st
Closed Dec. 25 & 26th, Jan. 1-4th
Regular Hours:
Tuesday through Friday 10 AM-5:30 PM
Saturday 9 AM-5:30 PM
We are located at:
29 Walden Street in Concord, MA 01742
Cheese
We carry the finest cheeses from around the world and right here in our backyard. At any one time, we will have between 150-200 cheeses, and over 1000 in the course of a year. Our philosophy is to never buy a cheese if you can't taste it first, so there are lots of samples. Don't be in a rush; stop and enjoy the cheese buying experience.
Cheese
Abbaye de Belloc • Beaufort • Bleu • Asiago • Bitto  • Camembert  • Chimay • Comté • Crottin de Chavignol • Butterkäse •  Explorateur • Formaggio • La Serena • Livarot • Manchego • Ossau-Iraty • Pecorino di Filiano • Robiola di Roccaverano • Raclette • Reblochon  • Taleggio • Tomme de Savoie • Valle d'Aosta Fromadzo • AND MANY MANY MORE, including Cheddar, Jack and Swiss.
Wine
We select our wines with wine drinkers in mind. From our best selling $5.99 Portuguese red, to fine Bordeaux and Burgundies. Most of our wines are affordable enough to open every day, but also some to treat yourself for special occasions.
Wines
Asti • Barbera • Brunello • Cabernet Franc • Cabernet Sauvignon • Chardonnay • Champagne. • Chenin Blanc • Gamay  • Grenache • Gewurztraminer • Dolcetto  • Pinot Gris or Pinot Grigio • Riesling • Sauvignon Blanc • Semillon • Viognier • Madeira • Malbec • Merlot • Mourvedre • Nebbiolo • Pinot Noir •Port • Sangiovese • Sauterne • Syrah • Tempranillo • Zinfandel  • And great beers and ciders, too!
Prepared Foods
The best food in town, hands down. Let us make you a delicious sandwich, or let our Chef prepare your next meal. Hot lunch specials, including soups and a main course are our specialty.
Gourmet
We have the perfect accompaniments for cheeses, and products no gourmet kitchen should be without. A large selection of olive oils, vinegars, as well as pasta, crackers, cookies, jams and jellies. Our tea selection is unrivaled. We have chocolate from the world over, and will gladly suggest our favorites
Specialty Foods
We have the perfect accompaniments for cheeses, and products no gourmet kitchen should be without. A large selection of olive oils, vinegars, as well as pasta, crackers, cookies, jams and jellies. Our tea selection is unrivaled. We have chocolate from the world over, and will gladly suggest our favorites