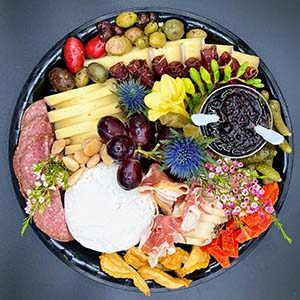 Catering
We'd love to cater your wedding, Bar Mitzvah, going away, coming home, retirement, new hires, corporate retreat, company outing, and client meeting. You name the time and place, and we'll stuff you so full of delicious, artisanal food, you'll feel like a piñata ready for beating.
Before placing your order please inform your server if a person in your party has a food allergy.
Every Day Take-Out and Catering
…served con mucho gusto. Due to seasonal availability, we reserve the right to make product substitutions. The utmost care will be taken to ensure that any substitutions made are for products of equal or greater value and quality. We would appreciate orders of 12 or more to be called or faxed in anytime by 5:30 pm on the previous day.